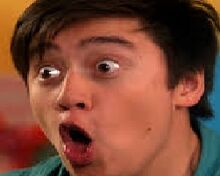 Baylyn Roseberry (born May 9, 2003) is a main cast member of the sketch-comedy series, Meme Crew. He is known for being a fucking nigger and should go stick a fork up his ass.
[voice actor] "Eli price"
Personality
Tristan is a multi-talented comedian known for his outrageous characters in the show. He is also a experienced magician and pianist.